Our Staff & Deacon Board
« Back to Staff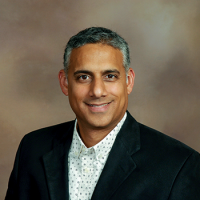 Pastor Joaquin was born in Santo Domingo, Dominican Republic. His parents were saved by the grace of God in the mid nineteen-eighties. Later, in October of 1991, he was saved at the age of eleven.

While growing up in a Christian home, his family was very involved in their local church. He grew up participating in church activities like music, drama, missions trips, camps and youth group events. Sports, specially baseball, was a big part of his life and he always dreamed of playing professional baseball. The Lord had other plans, because at the age of sixteen, the Lord called Joaquin to full time ministry by using the passage found in Romans 12:1-12.

After high school, he worked at a bank and attended business school for four years until the Lord opened up a door for him to attend Northland Baptist Bible College in Dunbar, Wisconsin. After completing his Youth Ministry degree, he moved back to the Dominican Republic where he served in his home church in various areas of the ministry.

In 2007, he married Megan Herron, the love of his life, and moved to Guam where they served at Harvest Ministries in various roles for almost six years. Their multi-national ministry included teaching, administrating, and counseling in the academy and Bible college as well as the music, youth and children's ministries in the church. Joaquin also became a U.S. citizen, received his Master of Ministry degree, and was ordained to the Gospel ministry.

In 2014, the Lord moved them to the Dominican Republic to serve in his home church and school. A year later, in 2015, the Lord moved them to the States where they taught in the Hispanic area of Milwaukee. He currently serves as the Outreach Pastor at Brookside Baptist Church leading the Hispanic and Singles ministries. Joaquin and Megan have four beautiful children: Brooka-Fe, Ahava-Hope, Jordan-Joaquin and Mason-Rafael.
They enjoy outdoors activities, playing with their kids and spending time with family and friends.