Our Staff & Deacon Board
« Back to Staff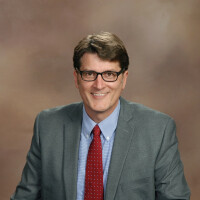 Pastor John was born and raised in the northwest suburbs of Chicago, and now is living in Milwaukee, WI. He was radically delivered from bondage to drugs and alcohol in 1995 by Jesus Christ. Soon after, John learned how to study the Bible inductively through Precept Ministries. Still desiring to be equipped further, John completed his Master of Divinity at The Master's Seminary. John currently is working on his Ph.D. in Preaching and Apologetics through The Southern Baptist Theological Seminary in Louisville, KY.
Pastor John is passionate about knowing God, His Word, and equipping the saints to know and apply the Scripture for a transformed life in Christ. John serves as the adult discipleship pastor leading small groups, teaching, and preaching. He is involved in the Word for Life radio ministry and trains others in the use of Logos Bible Software for studying, teaching, and preaching.
John savors his free time with his wife Stephanie and their two daughters and son.