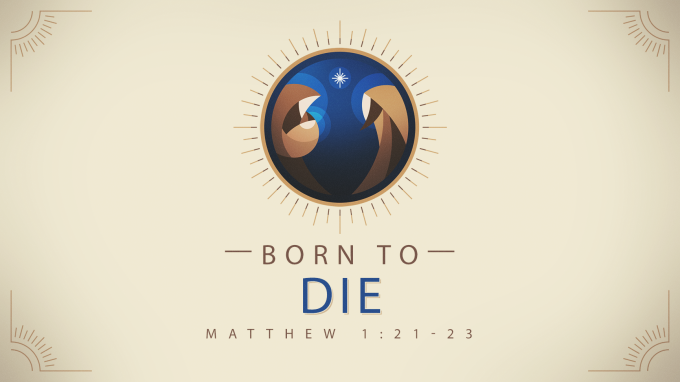 "'And she will bring forth a Son, and you shall call His name Jesus, for He will save His people from their sins.' So all this was done that it might be fulfilled which was spoken by the Lord through the prophet, saying: 'Behold the virgin shall be with child, and bear a Son, and they shall call His name Immanuel,' which is translated, 'God with us.'"

Matthew 1:21-23
Christmas is all about the birth of Jesus - Immanuel; God with us; the promised Messiah - who came to save His people from their sins (Matthew 1:21). The birth of that baby 2,000 years ago should be important to you today because your response to Jesus is a decision that will affect you forever.
We live in a dark and Godless culture. The message of Christmas and Jesus Christ is heavily under attack today. Employees are forbidden to say "Merry Christmas," yet we still tend to hear the name of Jesus Christ with surprising frequency. It's tragic that the world has turned the Lord's name into a blasphemous exclamation, but it shouldn't surprise us. Satan can't erase the truth about Christ, but he will happily settle for turning the Savior's life into a myth and His name into an expletive.
The world has turned the Christmas story into little more than an elaborate fable, while the spiritual values of Christmas have given way to total consumerism. Christmas has become the ultimate holiday for committed self-seeking, self-gratifying hedonism. Drunken parties, self-indulgence, out-of-control spending, even gluttony. And so all these characterize the way much of the world celebrates Christmas. The trends aren't difficult to document. Just visit your local shopping mall during the week of Christmas and you'll see for yourself.
Friends, the most important issue of Christmas is not so much that Jesus came, but why He came. There was no salvation in His birth. Not even in the sinless way He lived His life would have any redemption value for us. His example on this earth, as flawless as it was, couldn't rescue men and women from their sins. Even His teaching, the greatest truth ever revealed to humanity, couldn't save us from our sins. There was a price to be paid for our sins. Someone had to die. And only a sinless Savior could do it.
The Light of the world overcame the darkness, and it all began on a dark, starry night in Bethlehem. Take another look at the manger scene this Christmas. Look beyond the tender scene and figurines and see what Jesus Himself knew even before He came: that He was born to die. He died for you. He paid for your sin Himself. He purchased your salvation.
"Earth's greatest tragedy was Heaven's greatest triumph." Adrian Rogers
Pastor Ken Keltner (12/10/2017)